We believe quality is our pre-requisite to success. Our quality assurance program emphasizes upfront analysis and prevention.
We are committed to provide our customers with products that meet their requirements in terms of quality, technical expertise. It shall be achieved by commitment to Total Customer Requirement and through continual improvement of the quality management system.
All of our products undergoes a series of quality control checks. Raw materials are only purchased from approved suppliers and are covered by certificates of conformity.
Before the raw materials being stored in the warehouse, our IQC staff will inspect each batch of the incoming goods. We have to make sure that the quality of the raw materials maintain its the highest standard.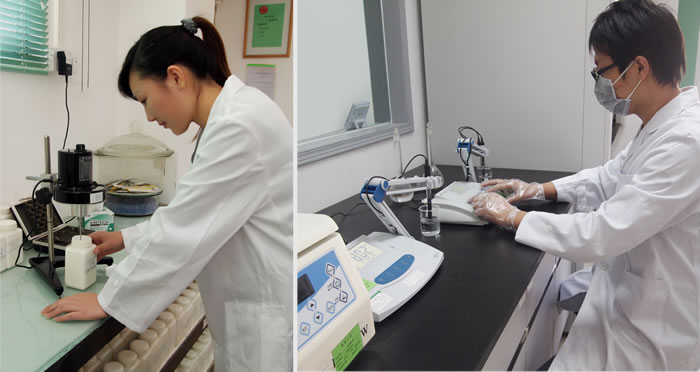 During production every batch of adhesive is tested to make sure it meets our stringent specifications. Once the laboratory has approved a batch, it is filtered and packed.
During this process a further sample is taken and tested to make sure that the final product is within specification. The Adhesive can only be dispatched from our factory after final sample has been approved.